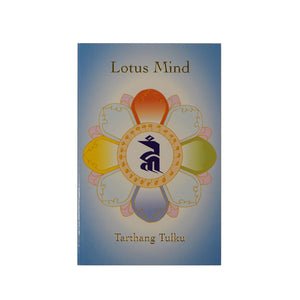 Dharma Publishing
Lotus Mind
Regular price
$20.00
$0.00
Mind endlessly identifies its experience: its decisions determine our fate. Yet even though mind is central to all we think, feel and do, we cannot seem to point to the pointer. What, in the end, is mind?
The final volume of the Lotus Trilogy turns the inquiry back toward the inquiring mind, as the investigators Sophie, Adam, and Lucius continue their wide-ranging dialogue. In the process, they are introduced to a new understanding of mind and encounter an open field at the heart of knowledge.
The Lotus Trilogy, a new series about knowledge, experience, and the mind, was created by Tibetan Lama Tarthang Tulku for readers of all backgrounds and perspectives. No specialized knowledge is required - only a willingness to take a journey of the mind.
---
Share this Product
---
More from this collection