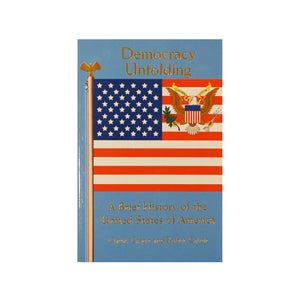 Dharma College
Democracy Unfolding
Regular price
$14.95
$0.00
Originally prepared for a monument at Odiyan Retreat Center in California, this book offers a brief yet comprehensive narrative of how the United States came into being and the rich history of its development over the past two centuries.
The reader will also find biographical sketches of seven Founding Fathers; material on all the Presidents and the 50 States; the Declaration of Independence and the Constitution; and a summary of America's abundant contributions to the world, including those in science and the arts.
American democracy is not a finished product, but an ongoing process.  May this collection be a prologue to the future unfolding of freedom for all.
---
Share this Product